Killer Kross and Timothy Thatcher to NXT; Dave Meltzer vs. Jim Cornette
After a week off, Damon and Kaz are back to talk about big signings, old wrestling guy beef, and convoluted Royal Rumble games.
A Killer and a Shooter
Earlier this week, Killer Kross and Timothy Thatcher reported to the WWE Peformance Center. Timothy Thacher is a longtime veteran of the independent scene, known for his no-nonsense personality and hard hitting technical ability.
Killer Kross has entered just his 6th year of professional wrestling, but has made an impact (no pun intended) in short order. He's a big man who mixes his Muay Thai training and power moves. Most of all, he's known for a very unique promo style.
Will these two men be a good fit for NXT? Or would they make a better addition to another promotion's roster?
Meltzer vs. Cornette
Longtime friends Dave Meltzer and Jim Cornette had a falling out after Dave compared the Okada/Kenny Omega matches to the Flair/Steamboat rivalry. Twitter user @MeltzerSaidWhat screencapped the exchanges.
https://twitter.com/MeltzerSaidWhat/status/1225211474869673984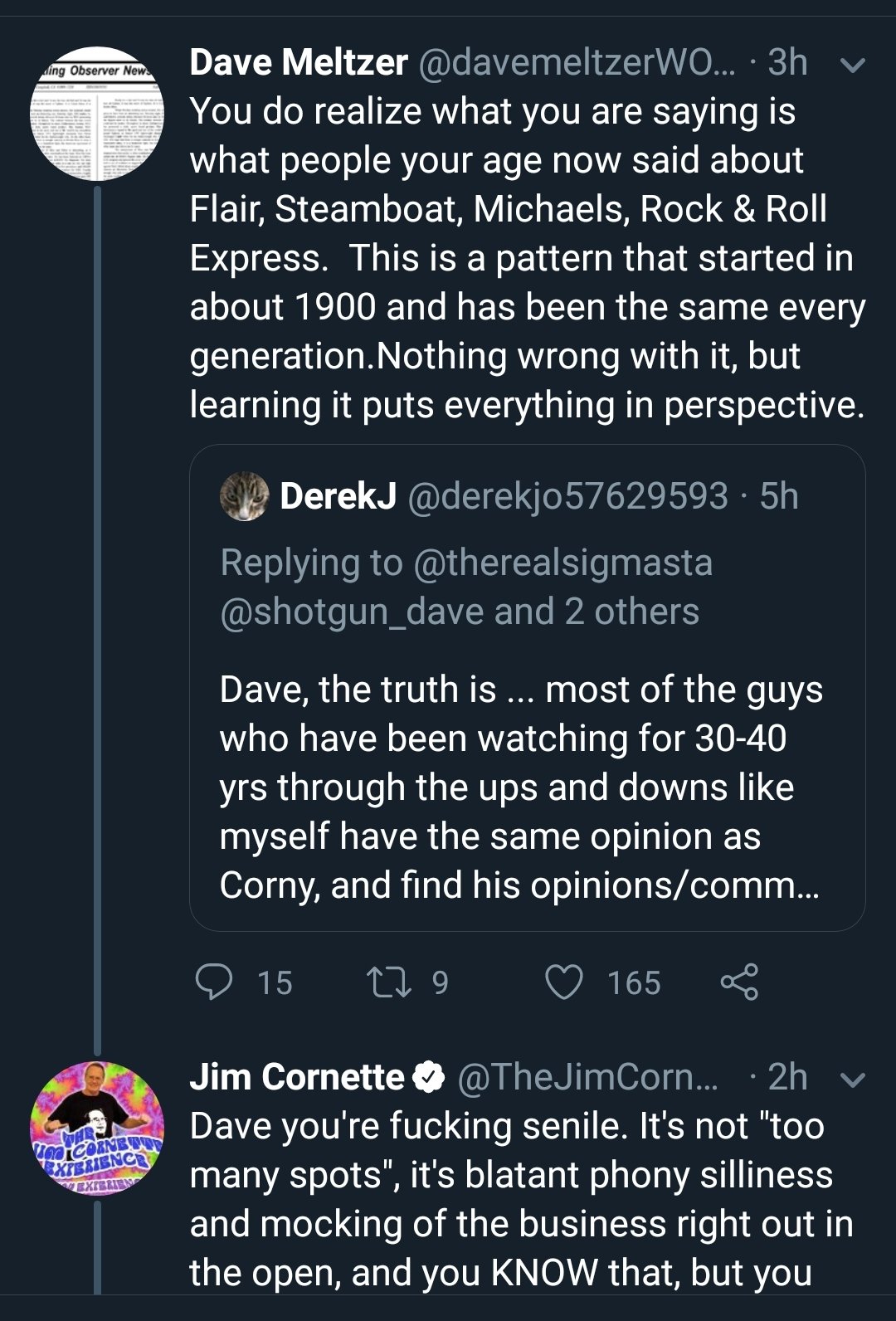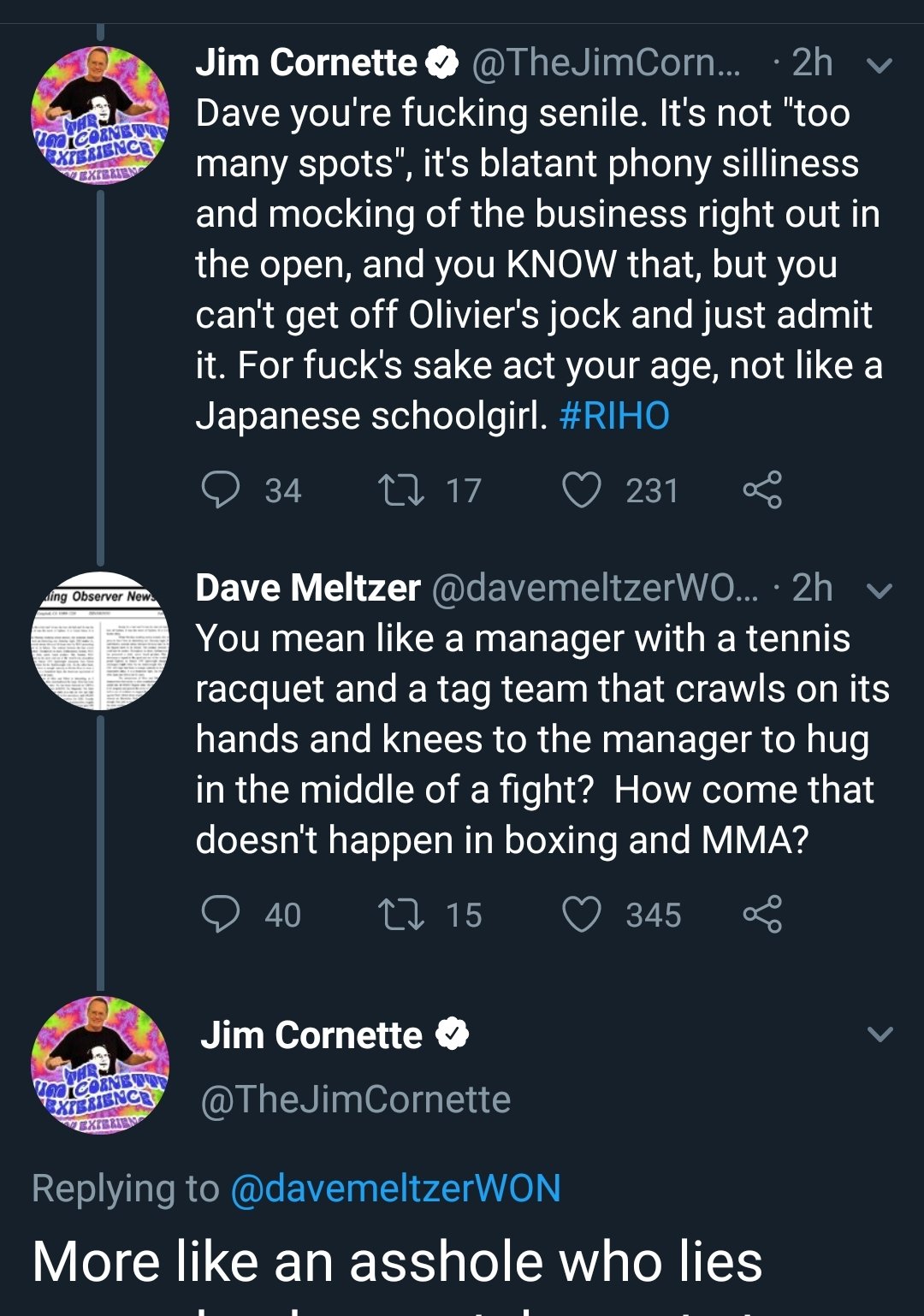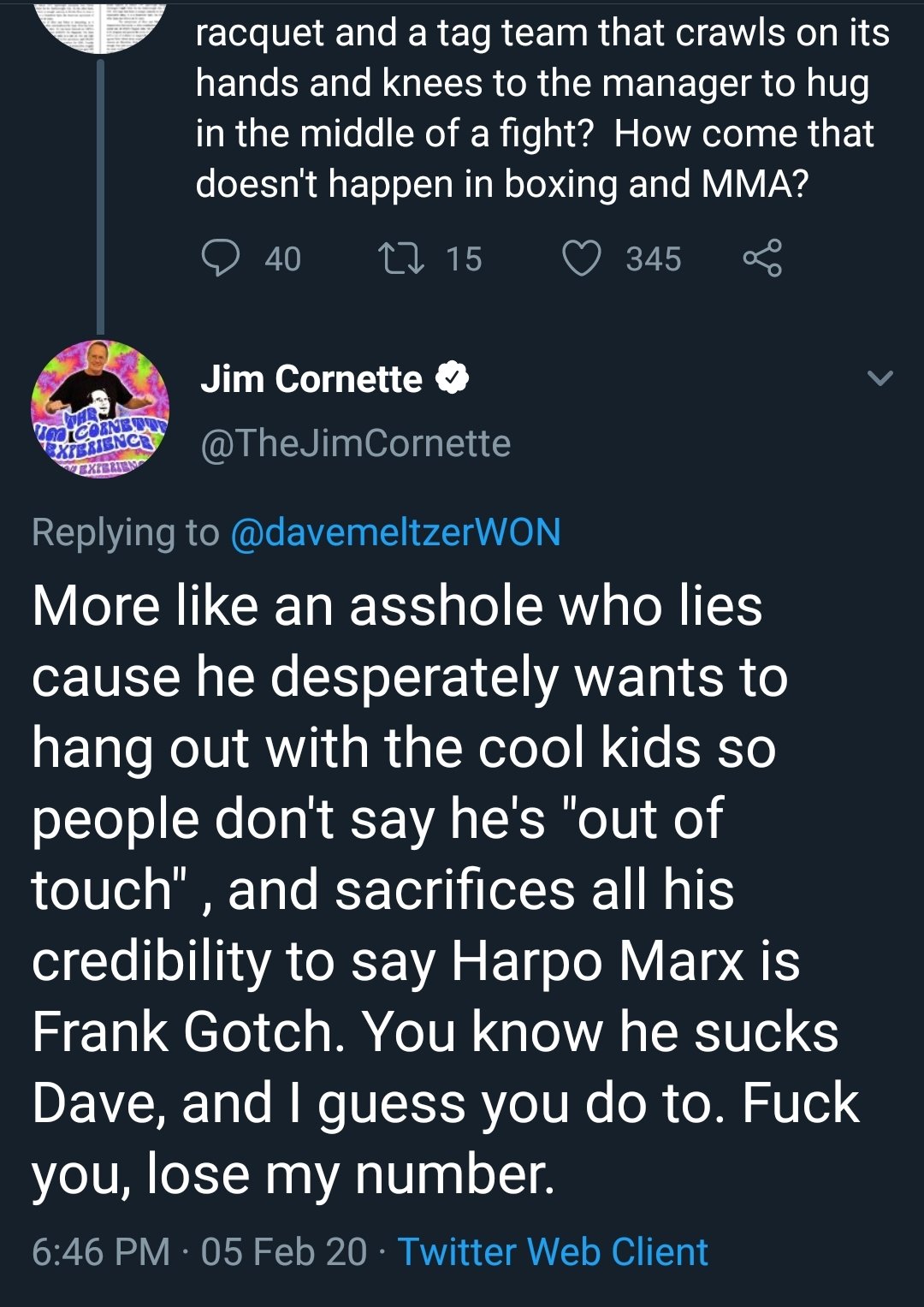 On the surface, it would seem that Cornette's strong dislike of Kenny Omega was the catalyst for this Twitter beef. Once you dig beneath that, you start to realize that Cornette is generating tons of clicks and listens for his podcast and YouTube channel. It's a great way to generate heat in a smart era of pro wrestling.
By the way, is Hangman Page supposed to be a cool drunk or a sad drunk? Still trying to figure that out…
Social Media and Financial Support
Twitter | @tawrestlingfan
Facebook | facebook.com/tawrestlingfan
Instagram | @tawrestlingfan
Patreon | patreon.com/podbros
TeePublic | tee.pub/lic/podbros
Next Episode:
8 Minutes and 46 Seconds
Previous Episode:
Wrestle Kingdom 14: Night Two
View all episodes for The Accidental Wrestling Fan
About The Accidental Wrestling Fan
What happens when you find yourself getting back into wrestling? Where do you start? Do you go back to where you left off or do you jump in to the present? If you are new to wrestling, then this is the podcast for you. Listen in as four wrestling fans talk about the crazy and wonderful world of sports entertainment. From wrestling spotlights to current news discussions, John, Damon, Michael, and Lino take a look at wrestling around the world and its ever evolving style.
Explicit Content
RSS:
Subscribe
Twitter:
@TAWrestlingFan
Facebook:
TAWrestlingFan
Email:
[email protected]